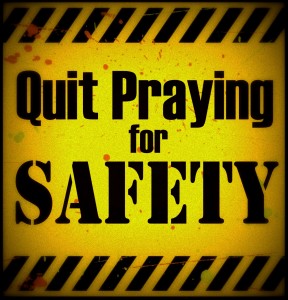 The church isn't in need of more people whose first priority is their own safety. Not convinced? Let's start at the beginning.
In Acts 2, the Holy Spirit fills the believers, and (verse 4) enables them to speak in other tongues. This confused the onlookers, who began to mock them. But rather than retreat, Peter stands up (verse 14), raises his voice, and explains the Good News about Jesus to them.
His conclusion, in verse 36, "God has made this Jesus, whom you crucified, both Lord and Christ," is quite bold. And it raised some eyebrows. In chapter 4, this lands Peter and John before a council of the rulers, elders and teachers of the law (verse 5).
They had power to flog, beat, or imprison them. But when the council asked them under what authority they spoke, Peter responded (in verse 10) as he had before, "It is by the name of Jesus Christ of Nazareth, whom you crucified, but whom God raised from the dead."
The rulers were confounded by their courage. Not knowing what else to do, the council released them with a sort of warning. As you might expect, Peter and John gathered the church together and shared all that had happened (verse 23). But what happened next, was not what I'd expect.
The first church's response to these outside threats was not to pray for safety. They didn't pray for a change of heart of the government. They didn't ask for peace.
The early church prayed for boldness (verse 29). "Now, Lord, consider their threats and enable your servants to speak your word with great boldness."
Several years ago a friend of mine came home on furlough with his young family from missionary service in East Asia. (Furlough is a kind of vacation back home to rest and raise additional prayer and financial support.) We attended a small group together to share about our ministries. There were a lot of questions for him and his family about his ministry and life overseas.
One question I'll never forget. Someone asked him if it was safe, what they were doing. He looked at his wife and children and answered, "I'm sure it's not. But I know that God has called us to these people, and so we'll go there joyfully. And, if God has also called us to be martyrs, then we will go there joyfully as well."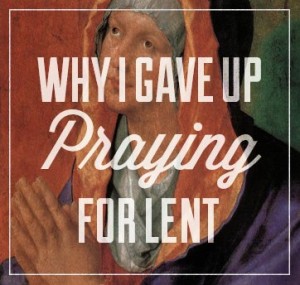 He understood what many of us have missed: God's first priority is not your safety.
Not many of us face a council of elders silencing our witness. Few of us face the possibility of martyrdom on the mission field. But what we have to understand is that the early church faced little danger either, until they stood up and raised their voices.
God's priorities require a bold church to stand up with raised voices and proclaim, as Peter did in verse 12, that "salvation is found in no one else, for there is no other name under heaven given to men by which we must be saved."
It's time to stop praying for safety, and comfort, and health, and wealth. It's time to start praying for boldness.
In what situation do you need boldness to share the Good News about the risen Christ? Share your comments below.