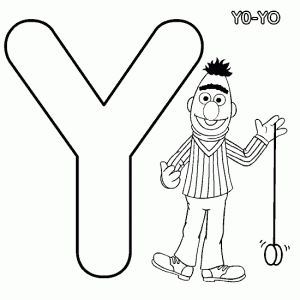 Born in the 1980s and 1990s, members of Generation Y have always seemed like kids to me. I mean, for them, Nick at Night consisted of reruns of Perfect Strangers and Cheers… shows previous generations (including mine) watched in prime time.
These guys are idealistic and entrepreneurial. They understand technology and social media. And, according to a recent study by Millenial Branding, more than half of them say a mentoring relationship with someone older, wiser and more experienced would "help them become a better and more productive contributor to their company."
So, while articles like this one get hundreds of thousands of Facebook likes and make us laugh (at Generation Y), I think it's time to start taking them seriously.
Generation Y is more educated.
The media and academia have been reporting it for years: members of Generation Y are more educated than any previous generation was at their age. 40% of 18 to 24-year-olds were in college in 2008. It's a no-brainer that as they enter the workforce, they will have less "real-life" experience than others have—who got their MBAs in lawn mowing instead of at universities.
But, perhaps it's time to consider the future value of their education in hiring decisions rather than focus so much on their lack of experience.
Generation Y is unashamedly entrepreneurial.
All their grandiose ideas used to bug me. But ideas are the seeds of innovation and growth. These guys have been told since they were little that they could be anything and do anything they wanted to if they put their minds to it. So what are we afraid of? Because, apparently, they're not afraid of anything.
We have an opportunity in business and ministry to give them an opportunity to try out their little wings within our organizations, rather than stifling them and then seeing them leave to start their own non-profit-world-changing-organization.
Generation Y still wants to talk face-to-face.
As much as they text and type and skype facetime, the truth is, members of Generation Y still want to talk face-to-face with real live people who care about them. In fact, maybe to a fault. But they have certainly traded in periodic visits to the water cooler for constant chatter over the cubicle wall.
And maybe that's good. Really good. The Open Futures Group suggests four things that support creative behavior and support innovation in the workplace, and one of them: focus on collaboration and face-to-face communications.
So, instead of pointing their office chairs at the back corners of their workspaces, members of Generation Y are already naturally turning them outward. I guess all those years of forcing "group projects" in school can finally pay off.
It seems it's time to give them another shot: to leverage their educational background, encourage their entrepreneurial spirit, and just hope that some of their face-to-face chatting will spark the next great idea.
Ok, Generation Y, why do you think we should take you more seriously? Go.