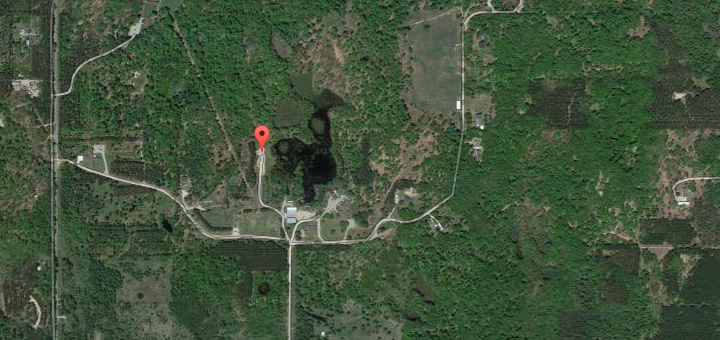 Actually, it's been just under sixteen weeks (110 days and a few minutes to be exact) since I announced I was leaving my position as the Retreats Director at SpringHill Camps. Like the Israelites when they made their Exodus from Egypt, I wasn't exactly sure where I was headed, but I knew there was a promised land out there someplace.
I just didn't know where it was.
So I wandered, and I wondered. And along the way I've had some amazing experiences; I've seen God's provision from day one.
A friend from church asked me to design a website for a local welding business.
A local business owner invited me to step into their world and help to improve some of their processes and systems… and made me feel like part of their team from the very first day.
Two of my youth ministry contacts (heroes, really) called me up with contract work… and I've gotten to be a part of an amazing ministry startup, and helped to develop and review program materials for one of the largest Christian ministries in the world.
I've spoken at my local church, at other people's churches, and led breakout sessions at a youth ministry campference (like a conference, but at a camp).
I've had countless interviews, emails, and coffee meetings with godly leaders from a number of amazing ministries. So many people have encouraged me, challenged me, and been a part of God's provision.
And the truth is, I knew that God was leading me all along. He was using each opportunity to show me what I loved… and what I didn't.
My good friend Al kept asking me what was more important—where I lived, or what I did. And it seemed the answer was becoming more clear with each day: they were both important…
Another friend, Andy, kept saying to me, "I'm waiting for you to call me and be really excited about an interview, an organization, and the people you would work with. Be patient." But you all know, patience isn't my spiritual gift.
And so—wishing I could speed it along—I walked the path, wherever God led, enjoying every step.
But today, I'm excited to announce that the wandering is over. Last Thursday I accepted a position at Eagle Village as their Pastor to Staff and Residents, and with responsibility for building relationships with churches, ministries, and school groups to help grow their Guest Retreat program.
My ministry at Eagle Village will bring together several passions of mine:
My heart for encouraging and equipping those on the front lines of ministry. The staff who serve at Eagle Village undoubtedly face many challenges, and often need someone to talk, listen and pray with.
My love for this community. My office in the LightHouse Chapel at Eagle Village is just 12.5 miles from my front door… which means I get to keep my #backyard, and continue to invest in our church family and community.
I'll spend the next few weeks, part time, getting to know the residents and staff at Eagle Village and then begin my ministry there full time on January 4.
Thanks so much to each person who has encouraged, prayed, and otherwise been a part of God's provision during this time. You all are amazing!
You can read more about Eagle Village at www.EagleVillage.org.